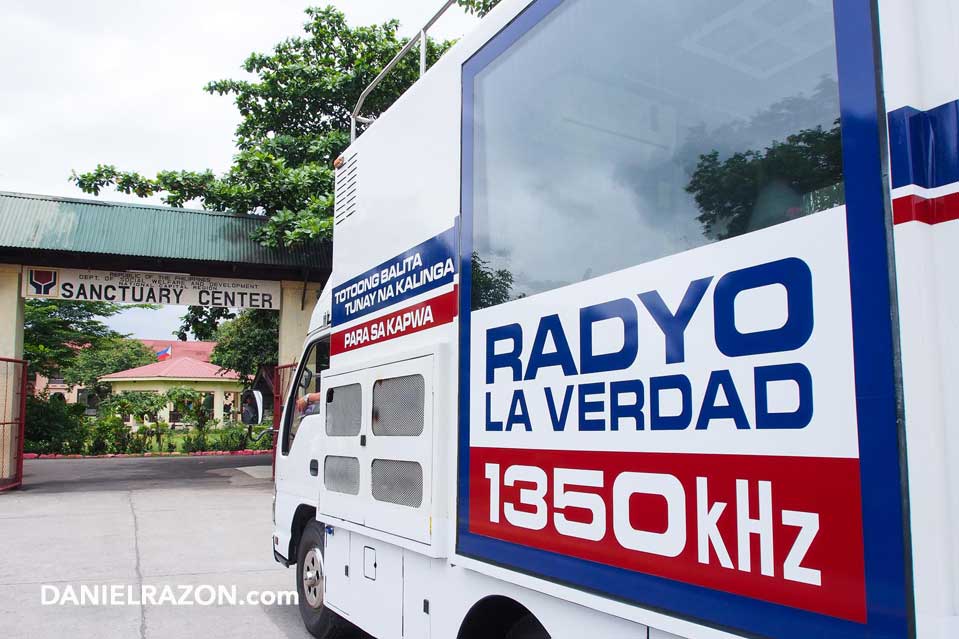 With teleradyo (television radio) on the rise, classic radio's glory seems fading. Along with La Verdad AM radio broadcast launched through UNTV, Kuya Daniel Razon introduced a first-of-its-kind mobile radio booth to keep the intrinsic worth of radio and bring public service closer to people.
UNTV Mobile Radio roves around the streets of Metro Manila and nearby provinces; thus, reporting live events in real time. Its first rolls were seen in the busiest Philippine street in January 2012 covering live two historic events in the country – the first ever impeachment trial of a Supreme Court Chief Justice and the Unity Run, arguably the world's largest fun run event organized by Kuya Daniel.
With radio-on-wheels, people have easy access to airing announcements or reporting incidents.